In addition to get traffic to your site through the giveaways and through the "list builders", there are hundreds of ways to get traffic, many for free.

Let's talk about some of them:

Blog Directories (Directory Submission)
There are tons of web directories that allow you to submit your blog to them at no cost to you. You get traffic from directories in two ways:
1. It will create backlinks to your blog. The more backlinks you have to your website, the higher the Search Engines will rank your blog in the search results when someone searches for keywords related to your blog.
2. People who are searching the directories will find your blog when they enter the keywords related to your blog.

The problem with directories is that you need to submit to hundreds of directories to create a good traffic flow. If you do this manually, it is very time consuming.

 
Instead of doing it manually I suggest you could use Directory Submitter, a free software you can use to submit your blogs to blog directories and Search Engines.
Considering the software is free, it actually works pretty well.
Free Directory Submission Software
http://directorysubmitter.imwishlist.com/

 
Article marketing is very popular and really works, but it takes a lot of work.

Video marketing works very well, but also takes a lot of work to get videos you make of any kind up onto Youtube and other sites. There are services that will submit the videos automatically.

Viral marketing is something you should check into. You hand out something for free, but links to your product, and your "list" are embedded in the product. If you can for instance develop a product that others can submit to a giveaway, you may be able to get some incidental traffic that way. If you can find a way to have a piece of software that is given out for free, somehow lead back to YOU, you will be golden.

Ad swaps can be very effective. That is when you go on a forum, such as the warrior forum, and direct message someone you think may be a marketer who has a list that is comparable to yours. You each agree to promote each other's squeeze pages to your lists, and they both grow as a result.

Social marketing is great except you usually have to siphon off members from your social sites to your list. The best way to do that is to develop relationships with them, which can take a lot of time. However, Twitter or Facebook are very popular right now!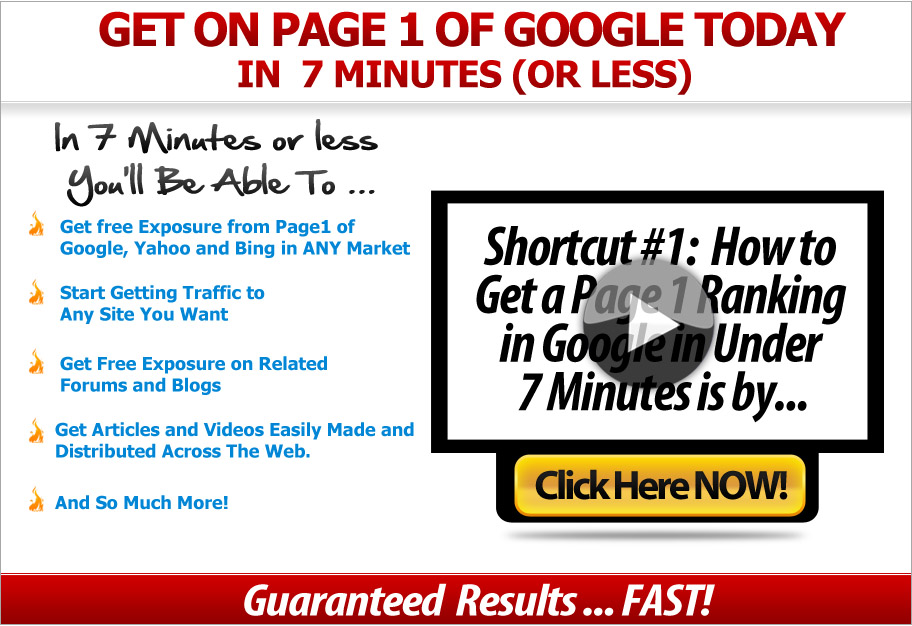 If you want to be an affiliate of this great Program, click here! 🙂